Trending news
Hong Kong ARCHICAD users visit CIC's BIM Innovation and Development Centre
ARCHICAD users and members of the BIMclub have visited the BIM Innovation and Development Centre of Hong Kong CIC.
Would you like to receive invitations to future BIMclub events?
---
About the BIM Centre
The centre will provide access to the latest BIM solutions and 3D technologies, serve as a certified training facility for various BIM softwares, including ARCHICAD and give a helping hand for SME-s to enter the world of BIM.
Looking for ARCHICAD in Hong Kong?
Keep an eye on local events
Raise your skills to the master level at the GRAPHISOFT BIMclub or get a first experience of ARCHICAD on one of our upcoming seminars.
Never miss an important announcement
Join the newsletter to receive updates and invitation to BIM seminars. Opt for Guest, if you would like to receive only event invitations.
Documentation from ARCHICAD at HKIBIM Networking Seminar
4 May 2016 |
ARCHICAD documentation workflow was presented at the free, networking seminar by Hong Kong Institue of BIM. The seminar provided practical tips on producing drawings to meet statutory submission standards.
---
The ARCHICAD sample project and presentation has been shared with the participants.
Would like to be invited next time?
GRAPHISOFT introduced BIM Real-time collaboration solution @ 5th Vertical Cities
7-10 Mar, 2016 - Hong Kong |
GRAPHISOFT introduced the cutting edge BIM real-time collaboration solution at the 5th Annual Vertical Cities conference.
During the speech, Mr. Tibor Stahl, the General Manager of GRAPHISOFT Asia Ltd., had briefed the audience about the technology impact to AEC industry, followed by a live demo of by combining the usage of GRAPHISOFT BIMCloud, BIMx and ARCHICAD for real-time BIM project cross border collaboration. 
We believe that GRAPHISOFT real-time BIM project collaboration solution could assist the AEC industry to work in a more effective and efficient mode, and become more flexible to cope with the ever changing business environment.
ARCHICAD-designed offices win 2016 Green GOOD DESIGN Award
May 18, 2016 |
The award-winning Fraunhofer Headquarters project in Oporto, Portugal continues to turn heads and win awards. This time, Pedra Silva Arquitectos was awarded the 2016 Green GOOD DESIGN award for the project. This is the eighth year that the European Centre for Architecture Art Design and Urban Studies and the Chicago Athenaeum: Museum of Architecture and Design have awarded outstanding Green Design. Hundreds of submissions were received from 22 nations. Members of the European Centre's International Committee served as the jury, selecting projects from the fields of architecture, landscape architecture, urban planning, product, packaging, and graphic design as outstanding examples of Green Design.
Click here for details about the ARCHICAD-designed project
Photo: © João Morgado
GRAPHISOFT Showcases ARCHICAD 20 at AIA 2016
GRAPHISOFT® will showcase the latest version of its industry-leading BIM software solution for architects and designers, ARCHICAD 20, at this year's AIA National Convention in Philadelphia, PA at booth #2439, May 19-21.
Read on…
ARCHICAD 20 – A fresh look at BIM
May 3, 2016 |
GRAPHISOFT®, the leading Building Information Modeling (BIM) software developer for architects and designers, announced today the latest version of its industry-leading BIM software solution. ARCHICAD 20 features a number of important functional improvements that put the emphasis on the "I" in BIM, increasing the value for both ARCHICAD users and external stakeholders alike. Its brand new, "flat-design" graphical UI sets the new version apart from run-of-the-mill BIM tools.
Read on…
GRAPHISOFT Releases Grasshopper - ARCHICAD Live Connection
BUDAPEST, April 28, 2016 — Following a 6-month public beta phase involving over a thousand architects and designers worldwide, GRAPHISOFT® has released its intelligent Grasshopper–ARCHICAD Live Connection. This industry-first, bi-directional "live" connection allows Rhino/Grasshopper users to connect to a professional BIM software (ARCHICAD).
Read on…
The 'Look-out Tower at Galyatető' is an Architizer A+ Awards Popular Choice Winner
NARTARCHITECTS of Hungary have won the prestigious Architizer A+ Award for their innovative renovation of a look-out tower in Galyatető, Hungary. The ARCHICAD-designed project is located in the center of the 1100-km long "Blue" national tourist route, which passes through Northern Hungary. The look-out tower is an innovative and contextual impact on Galyatető that will enhance the experience of the second highest peak of the Mátra mountain's location and nature. It is a found object made of stone. The materials used are quite puritan; the harmony of the extant stone quarry and exposed concrete prevails in the building's reconstruction and extension. Together the old and new materials create a contemporary built environment.
Click here for details: http://architizer.com/projects/mountain-hut-and-lookout-tower-at-galyateto/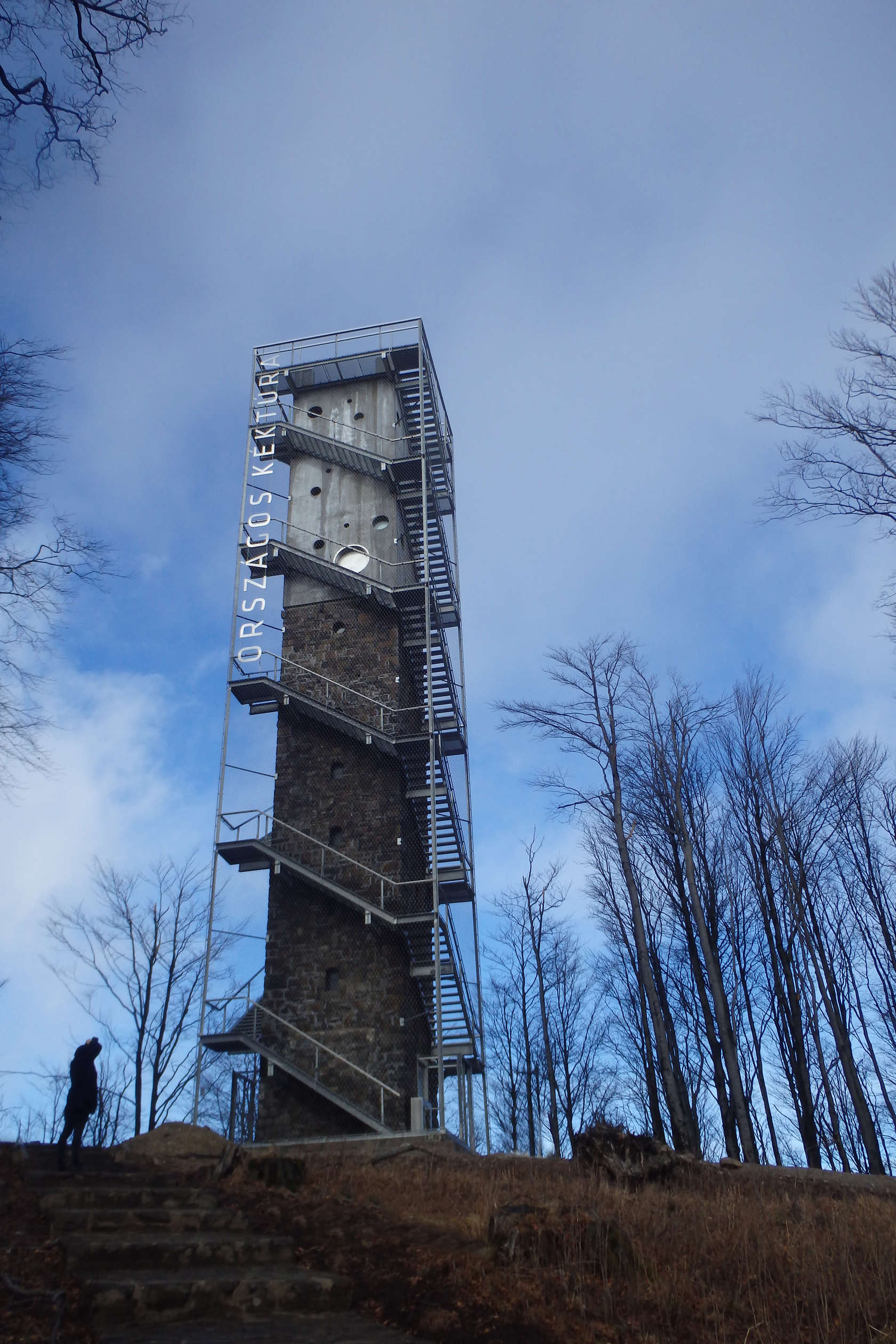 Best of the Best: GRAPHISOFT's BIMx is 2016 Architizer A+ Award Winner
GRAPHISOFT's award-winning mobile BIM communication tool, BIMx PRO, has won the 2016 Architizer A+ Award in the Mobile Apps category. GRAPHISOFT won both the professional jury's award and ranked highest in user votes in its own category.
Read on…