Trending news
3-Day ArchiCAD Workshop at National University of Singapore
6-8 May, 2014 |
Nearly 50 students have attended our 3-Day ArchiCAD Workshop at the National University of Singapore from 6-8 May. The participants were 1-3 year students from the Faculty of Architecture.
The Workshop included basic and advanced Building Information Modeling (BIM) courses, real-time Teamwork and Collaboration Workshop and a modeling contest which was a lot of fun!
HUNGARIAN DRAGONS supported by GRAPHISOFT all across Hong Kong
10 May, 2014 |
As a company with the Headquarters located in Budapest, Hungary, GRAPHISOFT is proud to be the main sponsor of the HUNGARIAN DRAGONS Dragonboat team. They are participating in several races all across Hong Kong, promoting the our brand throughout the whole season.
Check out the team holding the GRAPHISOFT Banner after a successful day at Deep Water Bay!
SIA Practice Convention 2014
26 March 2014 |
GRAPHISOFT is proud to sponsor this landmark event that commemorates with the 50th Anniversary of Singapore Institute of Architects (SIA).
One of the world's largest general contractors depends on ArchiCAD
Kajima Corporation of Japan is among the top ten general contractors worldwide. Since 1996, they have relied on ArchiCAD to carry out global projects at the highest levels of quality and precision. Kazumi Yajima, Director of BIM & Productivity Improvement, shared with us how they enhanced their work with ArchiCAD and Teamwork by developing their own cloud system last year, known as Global BIM. They have now started to use BIMcloud within that system.
Watch the interview…
GRAPHISOFT's BIMcloud Solution Wins Silver Stevie® Award in 2014 International Business Awards
GRAPHISOFT's BIMcloud was named the winner of a Silver Stevie® Award in the Best New Product or Service of the Year - Software - Cloud Application/Service category in the 11th Annual International Business Awards.
Read on…
GRAPHISOFT Releases BIMx Docs for Android
GRAPHISOFT®, the leading Building Information Modeling (BIM) architectural software developer, announced today that its award-winning BIM presentation app, BIMx Docs, has been released for Android phones and tablets in Google Play. This release makes BIMx Docs available on the largest installed base of any mobile OS in the world.
Read on…
Sole Proprietor Combines Skill, ArchiCAD and BIMx for Triple Threat Project Win
Jackson Hole, Wyoming based Chris Lee of Design Associates Architects has been relying on ArchiCAD since the late nineties – to design residential, commercial and industrial projects. As a sole proprietor, Lee says he is always looking for ways to be efficient and help his practice thrive. Lee takes advantage of the powerful combination of his skills and ArchiCAD to be the most efficient and compete with firms of larger size. One of his go-to features of ArchiCAD is BIMx and he exploits it to his advantage time and time again.
Read on…
ArchiCAD Fuels the Powerhouse
Founded by Nanne de Ru and Charles Bessard, Powerhouse Company goes to great lengths to create stunning buildings, spaces and products for their clients. Powerhouse Company started working with ArchiCAD four years ago. Their first project was the Erasmus Pavilion at Erasmus University in Rotterdam. Stefan Prins, Associate, shared with us those design challenges that ArchiCAD helped them to overcome, resulting in a state-of-the-art building that has become the central meeting point for the University.
Read on…
Detailing in ArchiCAD
Ken Good of Cadimage in the UK has put together a very useful video tutorial regarding detailing in ArchiCAD in various scenarios. Take a break and learn these tips & tricks from a master of the trade.
Watch the video…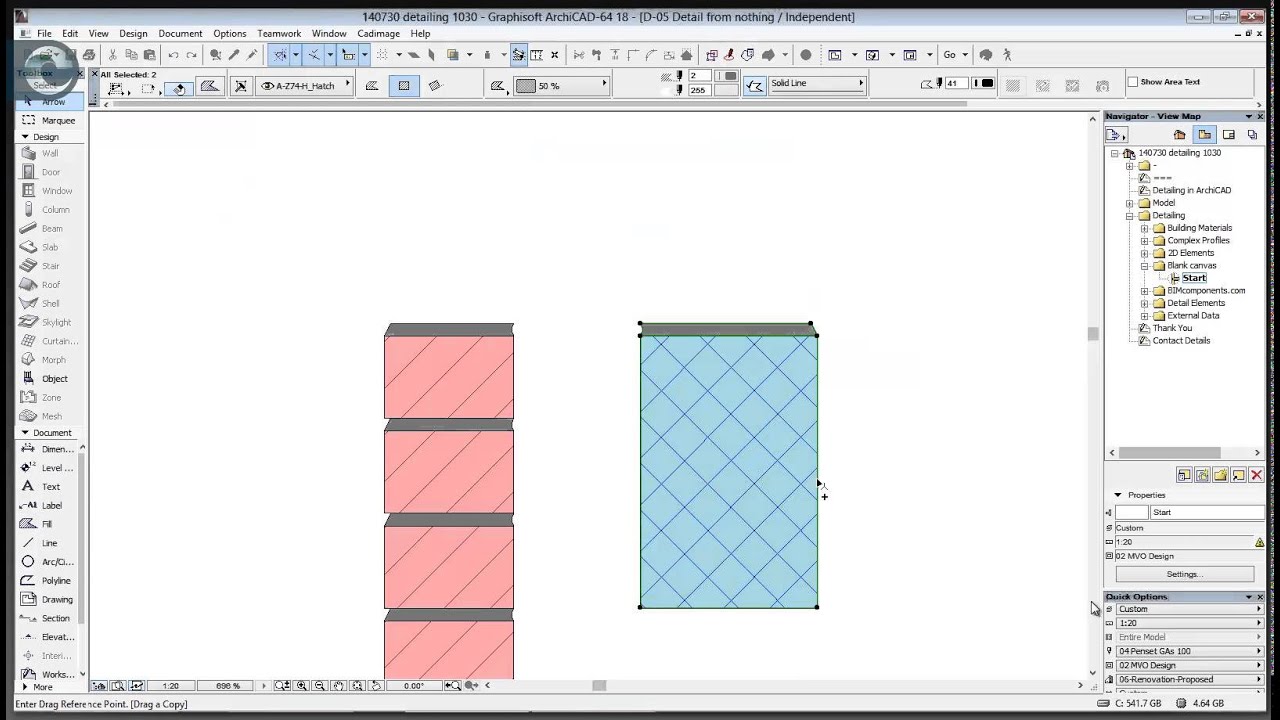 "All the new features aren't about me; they're about the people I work with."
Many of you have already come to know Jared Banks as an invaluable source of information for all things concerning BIM and ArchiCAD. Jared's blog, as well as his posts on BIM Engine Blog, offer a wealth of information for new users and veterans alike. We spoke with Jared at the Key Client Conference in June, where he shared with us the source of his great passion for ArchiCAD and why he's so excited about version 18.
Read on…