Twinmotion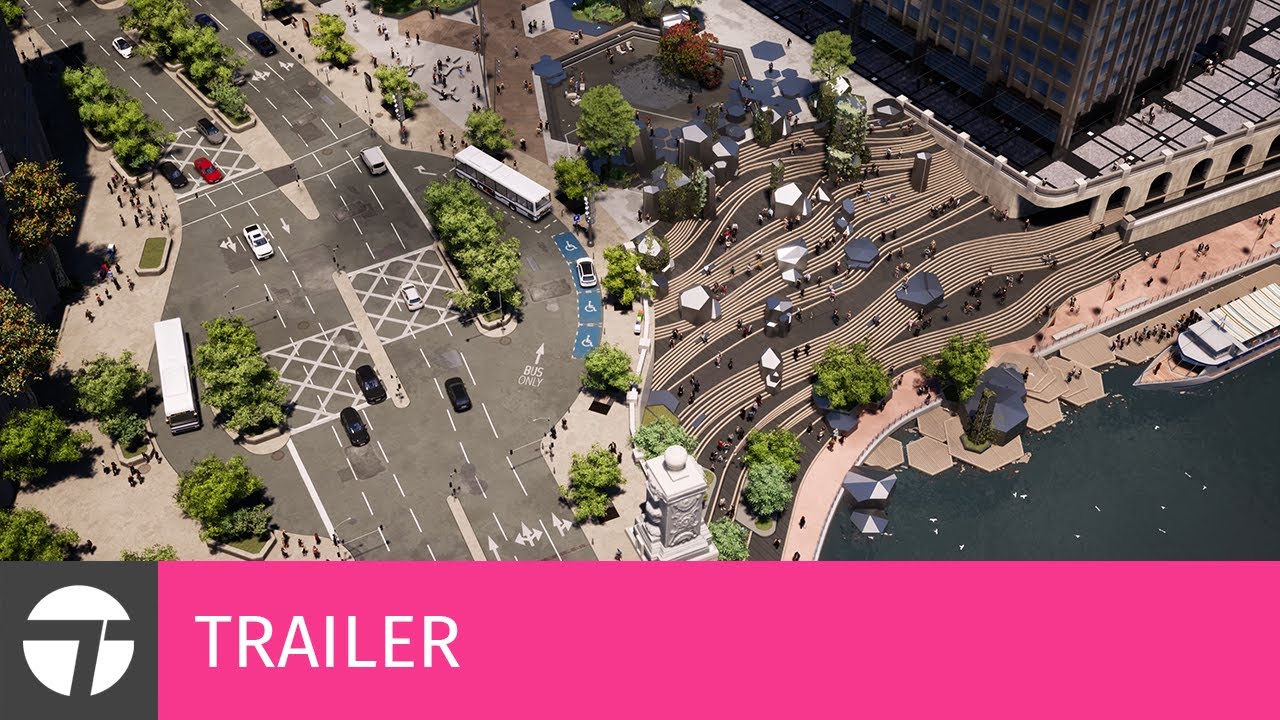 Webinar
Sign up for a free WEBINAR
Sign up
Webinar Dates and Times
October 22, Tuesday, 16:00 - 17:00 AEDT Sydney Time (15:00 - 16:00 Tokyo Time)
recommended for visitors from Asia, Australia, Pacific region.
October 22, Tuesday, 13:00 - 14:00 BST, London Time (14:00 - 15:00 Paris Time)
recommended for visitors from Europa, Middle-East and Africa.
October 22, Tuesday, 10:00 - 11:00 Pacific Time (11:00 - 12:00 Mountain Time; 12:00 - 13:00 Central Time; 13:00 - 14:00 Eastern Time)
recommended for visitors from the Americas.
Thank you for registering, we will keep you informed!
Twinmotion
Award-winning Twinmotion is a real-time 3D immersion software that produces high-quality images, panoramas and standard or 360° VR videos in seconds. Developed for architecture, construction, urban planning and landscaping professionals, Twinmotion combines an intuitive icon-driven interface with the power of Unreal Engine by Epic Games. Twinmotion is extremely easy to learn and use, regardless of the size and complexity of the project, the materials, the user's IT knowledge or their preferred BIM modeler. Direct synchronization with ARCHICAD allows users to move from the BIM model to a VR experience in only three clicks.

Twinmotion is available on both macOS and Windows in 8 languages: English, French, German, Chinese, Japanese, Korean, Portuguese and Spanish.
Twinmotion and ARCHICAD
Twinmotion's smart and tight integration with ARCHICAD via the Direct Link plug-in measurably accelerates 3D design and visualization workflows in architectural practices. With the live connection, both the ARCHICAD and Twinmotion model are synchronized in real-time, enabling architects to edit the model and make design decisions on-the-fly, while all changes made in the ARCHICAD model are subject to an automated update process inside Twinmotion.

ARCHICAD also allows for manual export to Twinmotion by saving the ARCHICAD model as a .tma file. In addition, Twinmotion supports importing assets from almost every 3D modeling solution on the market via FBX, SKP, C4D and OBJ formats.

Twinmotion 2019 is available free for all users through November 2019. Twinmotion 2020 will be available free of charge for ARCHICAD 23 users.

For more information, please visit www.twinmotion.com.